On 19th of September 8pm at Italo it's time to become a pirate… "Well, shiver me timbers and sharpen me sword."
There was a victim, and you can help us find out the killer. During the course of the party, everyone tries to find out who the murderer is. (The murderer, meanwhile, tries to avoid detection!) Everyone becomes involved in an evening of scheming, plotting and blackmailing each other.
We welcome people dressed up as their character, you'll receive an email 4 days before with your role. 2 drinks and an appetizer included.
Prizes from Sherpa's for all the guests.
Sponsor of the night for the winner prize: Yizhenguan
Prizes:
Two gift boxes each one containing:
n. 3 bottles of wine (red, white and sparkling)
n. 2 Modica chocolate bars
n. 1 sea salt from Trapani flavored with coriander
n. 1 bottle of cherry tomato puree
n. 1 bottle of EVO oil of 250ml
The story of the 19th of September
After a voyage filled with pillaging and plundering, The Jaded Jewel—a pirate ship captained by Redbeard, an old but dangerous pirate—is docked in a cove near Port Royal. As the pirates head into town to celebrate their homecoming and spend their gold and goods, a night of turmoil and trouble is sure to transpire. As the night quickly steers out of control, one guest meets a tragic demise and ends up in Davy Jones' Locker leaving the rest of the party goers to bring the guilty to the gallows.
Is the culprit the profiteering pirate organizing a mutiny? Or, the saucy sea mistress who wanted more than a casual commitment? The perpetrator could be the seafaring merchant desperate to win the love of the governor's daughter, or possibly treasure seeking pirates
incapable of sharing. In a harbor village filled with backstabbers and buccaneers looking to get ahead, there is little reward for honesty and a high price to pay for deceit.
The sponsor:
Yizhenguan is a new brand that brings to China authentic pieces of Italian handicraft from small and niche producers. From Food and Beverage to artistic fashion accessories, every piece is hand made and unique! Come discover the world of hidden Italian treasures!
意珍馆是一个新品牌,它将来自小众生产商的正宗意大利手工艺品带到中国。从食品和饮料到艺术的尚配饰,每一件都是手工制作且独一无二!快来发现隐藏的意大利宝藏世界!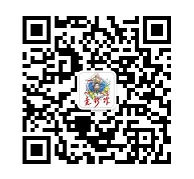 Please before purchase the ticket remember that is not refundable, if for any reason you cannot participate to the game please find someone else to substitute you as the lack of a person who purchased the ticket and his/her character will ruin the game for all the group.
The game night is in English, Chinese language right now available only for private events.
谋杀之谜晚宴活动目前仅限英语,中文版本可预约私人活动。